We are now offering some of our custom crafted items for sale! Please call us at (423) 652-0120 or email feedback@shadrack.com for more information.
Shadrack Productions is now offering custom built RGB drive-through tunnels for your event or facility! These tunnels can be custom programmed and custom made to any size you want. The entire structure is made in-house by the Shadrack crew in TN and features a powdercoated steel construction method that can be set up from start to finish in a few hours. The entire structure is self-standing and even comes with it's own custom rack for storage. Customization is available to suit your needs. Contact us today to get a quote on your own custom color changing tunnel!
RGB Drive-Through Entrance Arch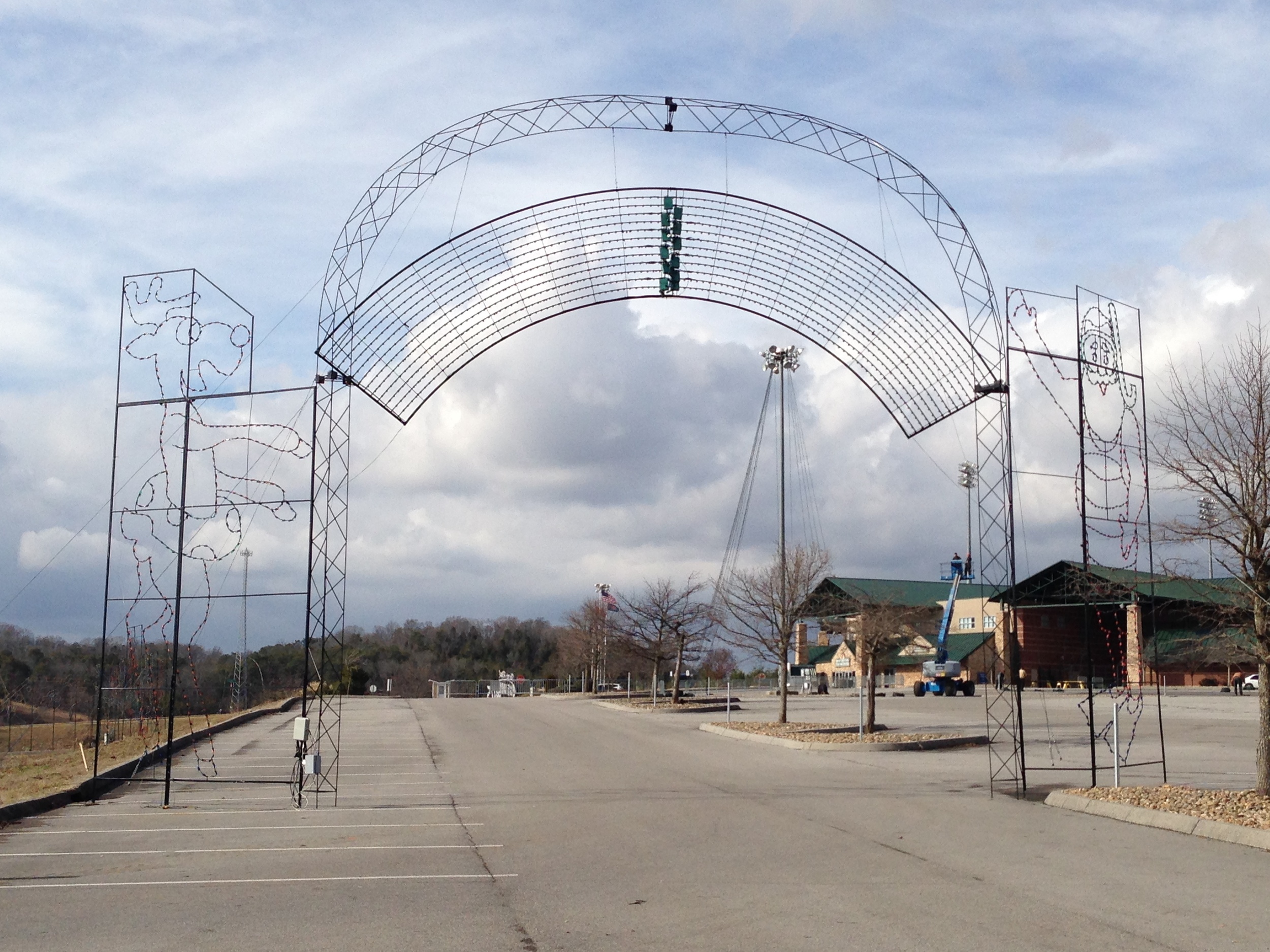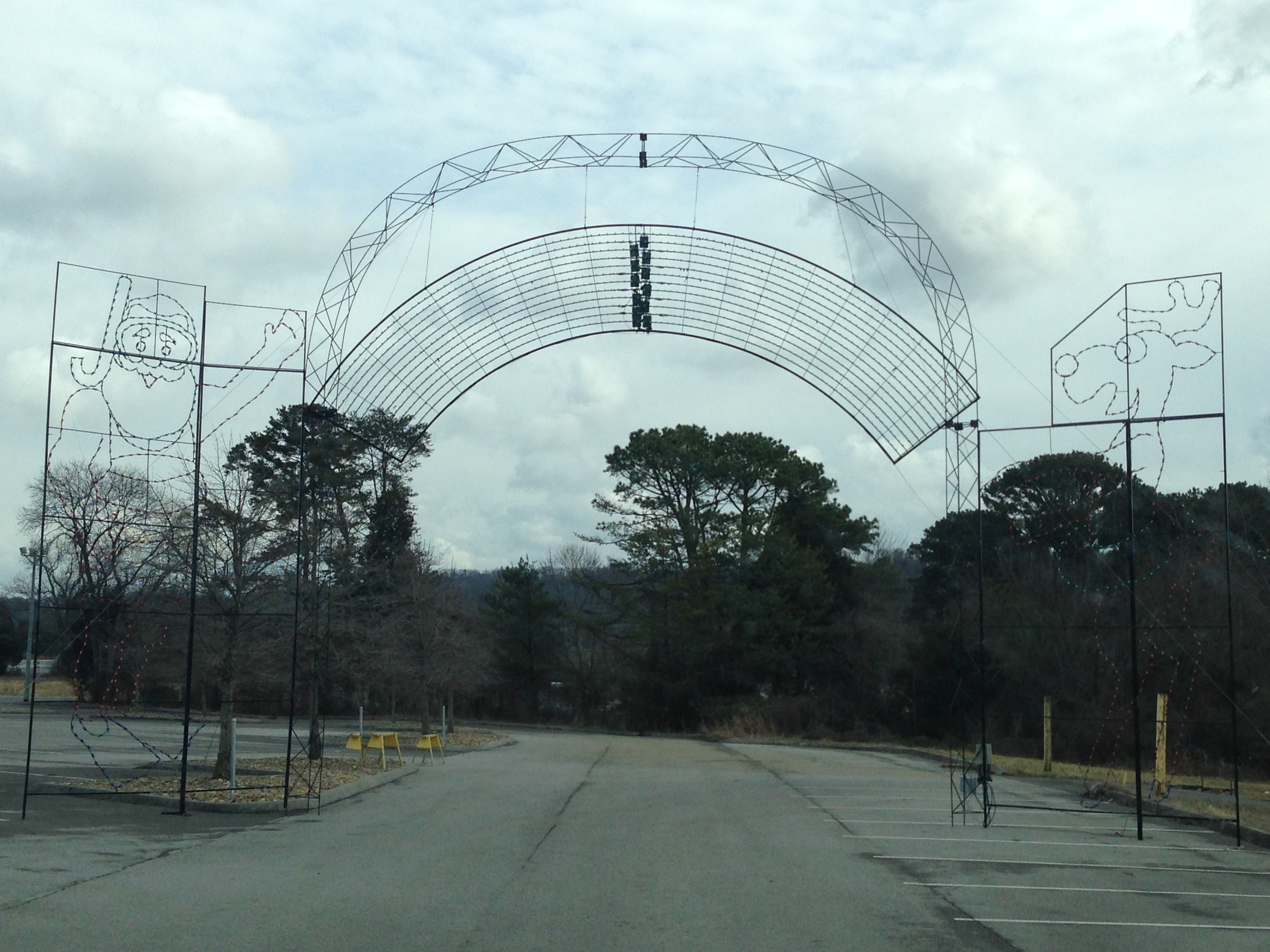 This entrance arch is custom built and programmed entirely in-house at Shadrack Productions using the latest in RGB technology. Shadrack can make one for you to your exact specifications. This particular example was created for our Santa's Beach Party display theme and features an 18" truss-type archway, custom Santa and Rudolph LED side pieces, all steel and aluminum construction, and black powder coating. We can make your arch say anything on the RGB reader board that you wish and custom make any side pieces your heart desires. We can also make the arch bigger or smaller depending on your needs. Additionally, we can finish it with galvanizing, powder coating, or paint. Contact us today to get your custom LED RGB archway quoted!